Andrea was looking for new headshots for her acting portfolio.  She is a stuntwoman living in Vancouver and has worked on shows including Supernatural.  She came out to Maple Ridge where we did a shoot at my day job office, a very cool location with a gritty and industrial feel.  Big thanks to Allyson and the folks at Moli-Energy for letting us use the location.  You may recognize the inside shots from some locally filmed shows such as Arrow and Flash.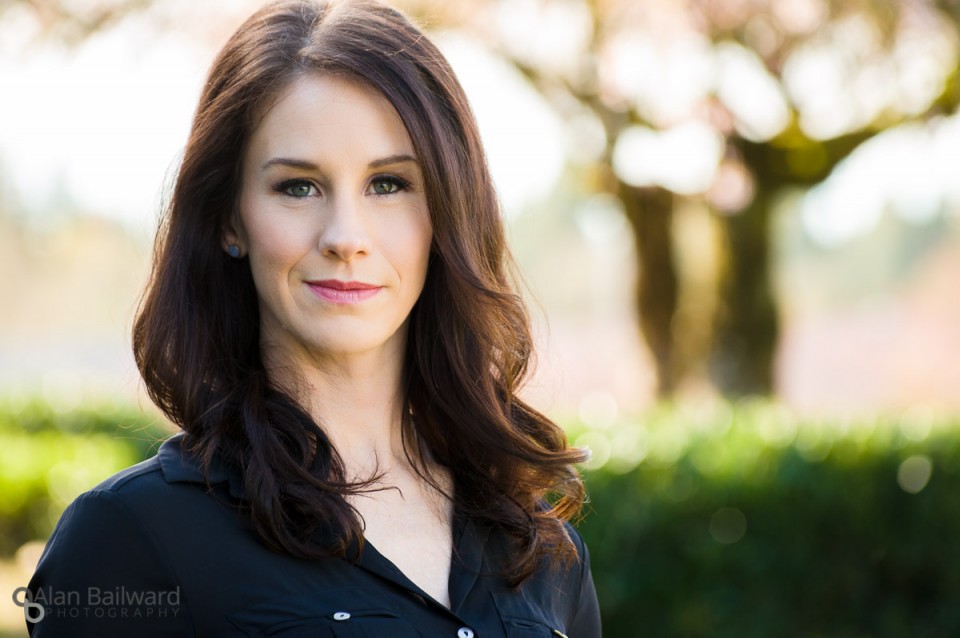 We started with a couple of shots outside.  We had great weather with a nice sunny sky but some open shade.  Andrea was very easy to work with and looks great in these natural light photos.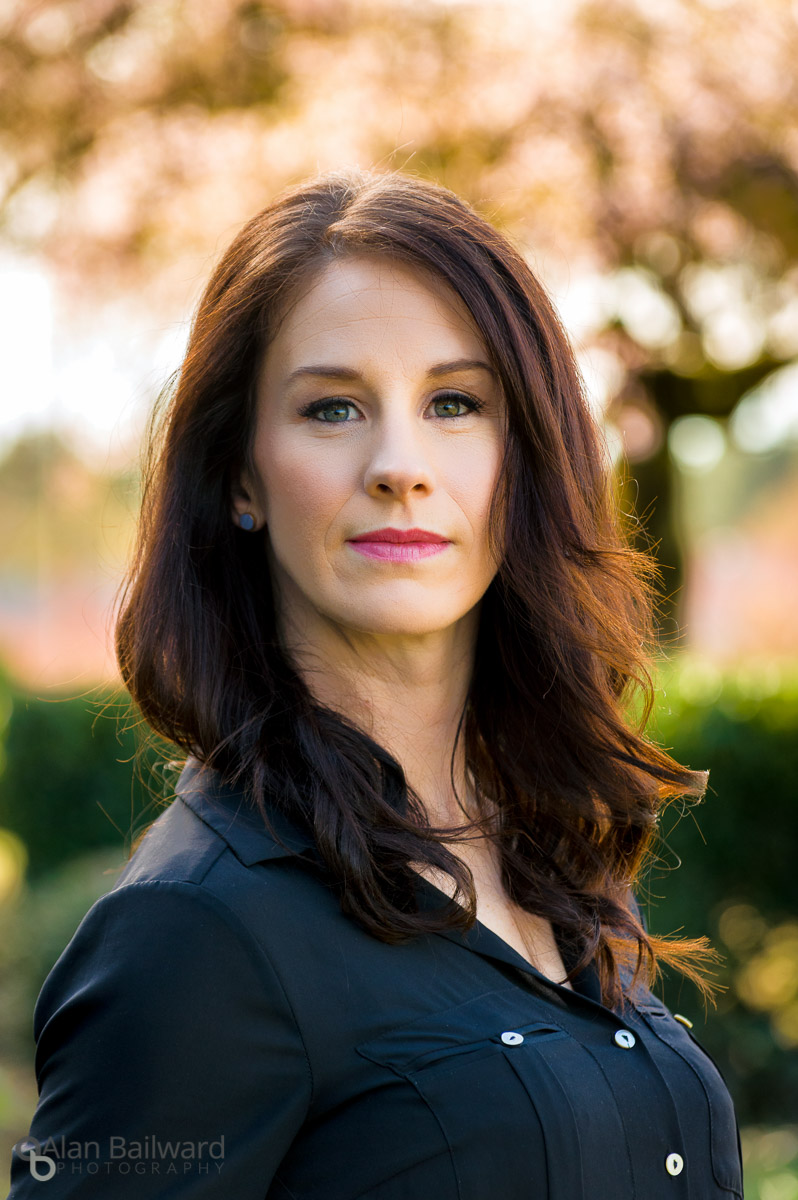 After this we moved inside and I set up my portable studio inside one of the rooms.  It was a lovely large room with a nice dark feel giving a very cool effect that reflected what she wanted for her headshots, giving something a bit more than the normal "headshot on white background" (which we did as well) that gave a bit more of the "I'm an awesome stuntwoman" feel.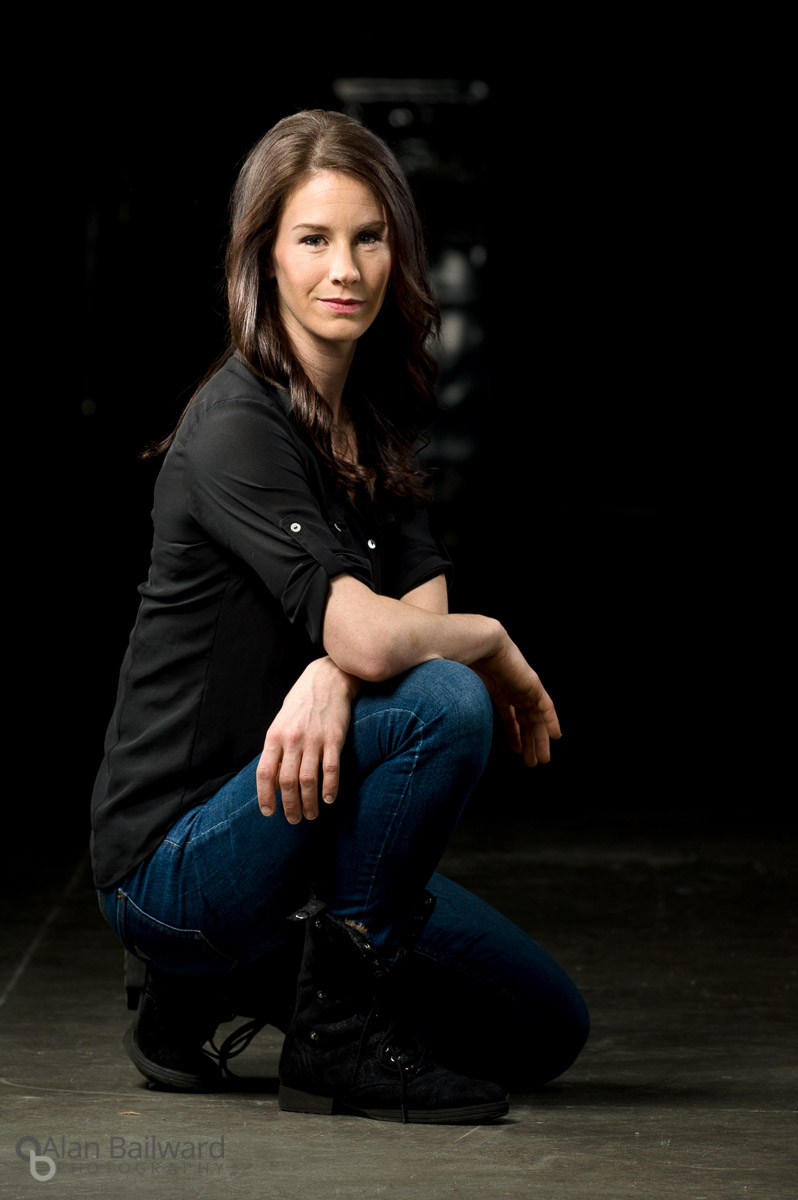 Interestingly, one of the things you want as a stuntwoman is to look smaller than you are.  Andrea has muscles from her stunt training and parkour work, but if you're doubling a 90-pounds-soaking-wet actress for a scene, you need to give the impression you're less hardcore.  For this we chose the above pose that hides a bit of her muscle, but still makes her look elegant and employable.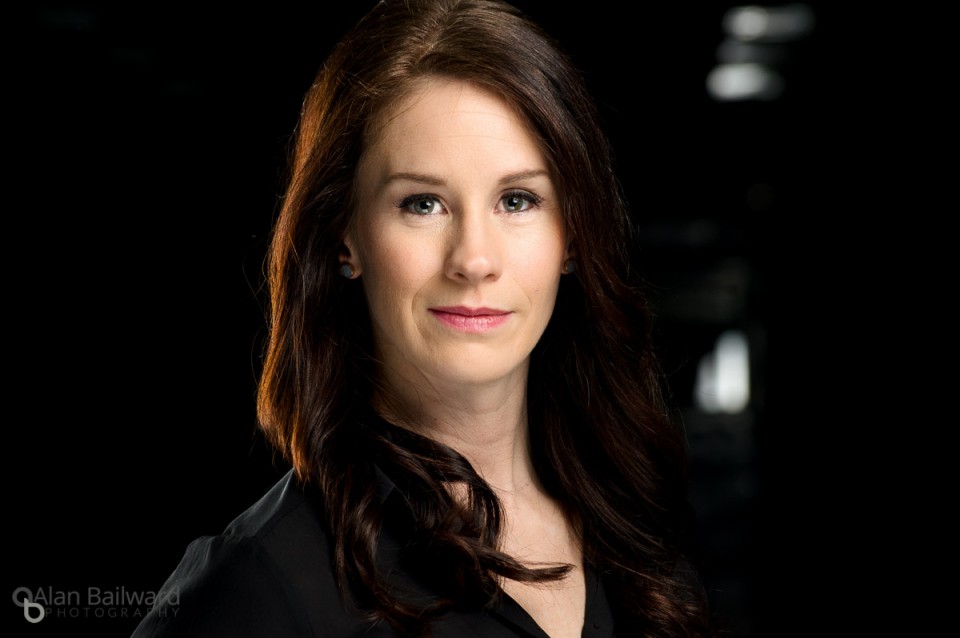 Makeup was a natural look and done by the very talented Maple Ridge based Jen Vanderzalm.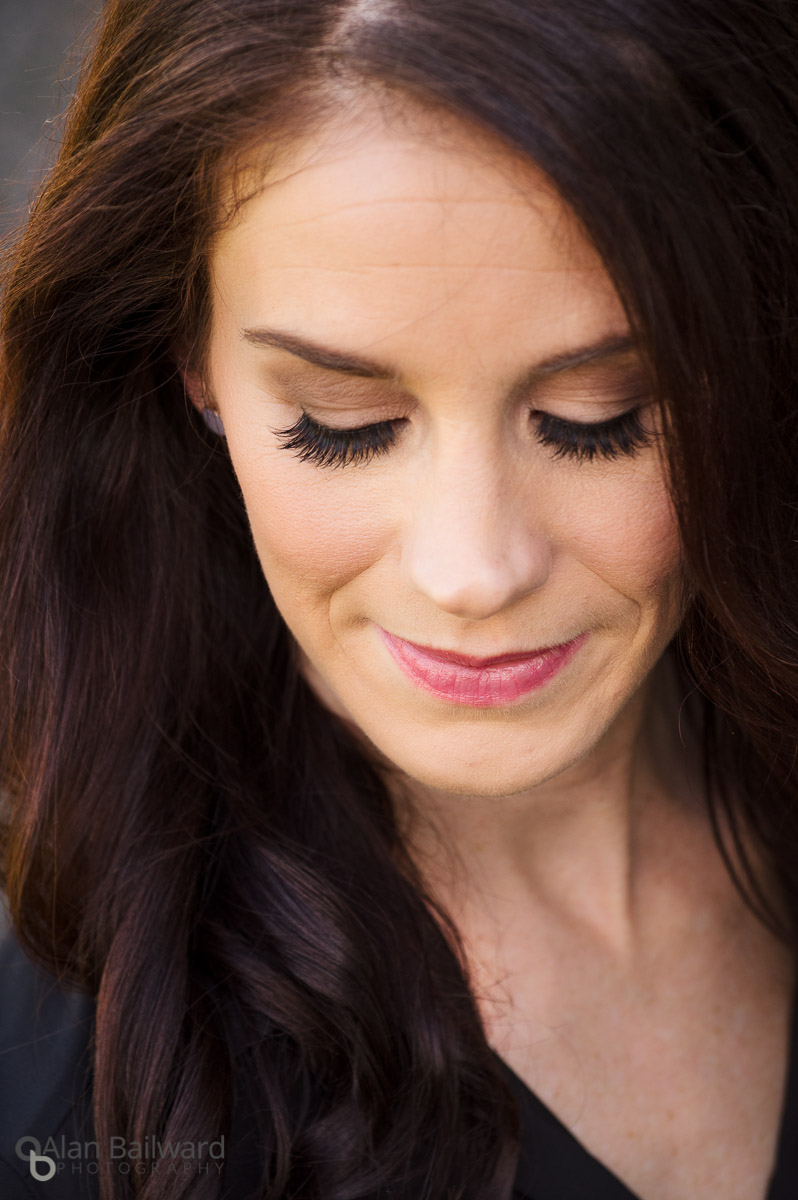 I'm pretty sure that I saw this hallway this week on The Flash…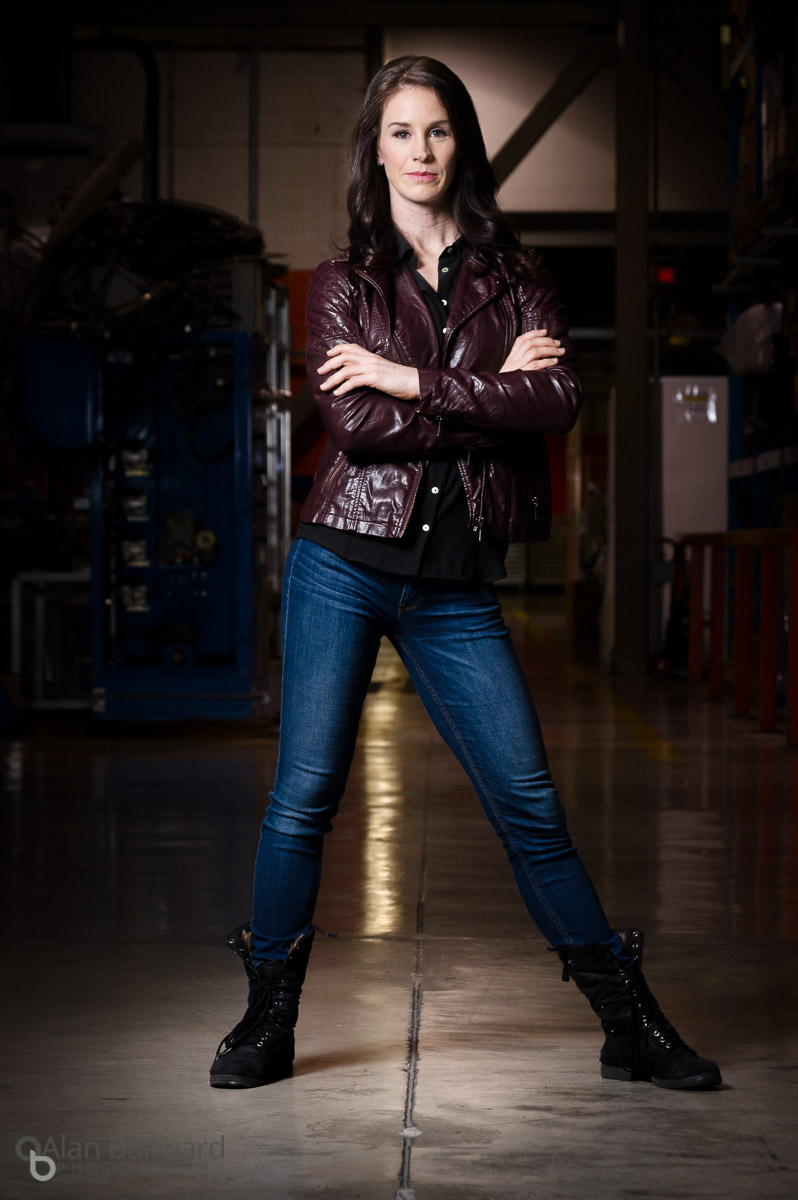 Being a stunt person there was no way that I was letting Andrea go without setting up some "stunt" shots.  For this we chose two locations and Andrea basically did jumps and flips over and over again while I got the timing for the photos working.  You'd be surprised how hard it is to get the peak action while someone's flying through the air!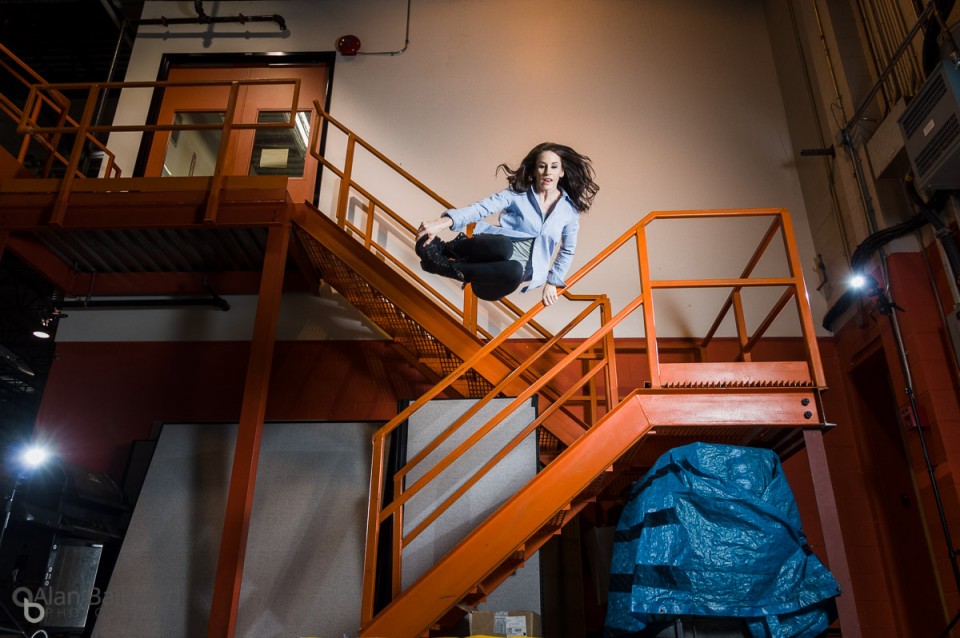 And the team celebrates after a successful shoot!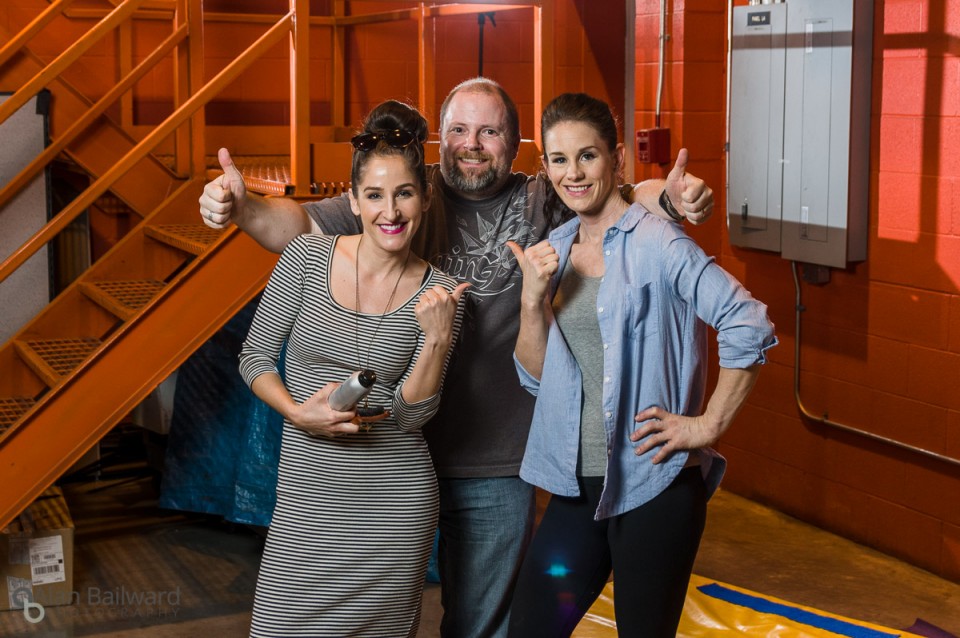 Photography: Bailward Photography (me!)
Hair and Makeup: Dames & Dolls Makeup By Jen Vanderzalm (Web / Facebook / Instagram)