I love dramatic black and white portraits.  I mean love them.  Angel is the daughter of my friend Richard who's wedding in Maple Ridge I was honoured enough to be the photographer for.  I talked to Angel about doing a shoot at some point, and after literally months of planning and horrible scheduling conflicts and travel, we finally got it done.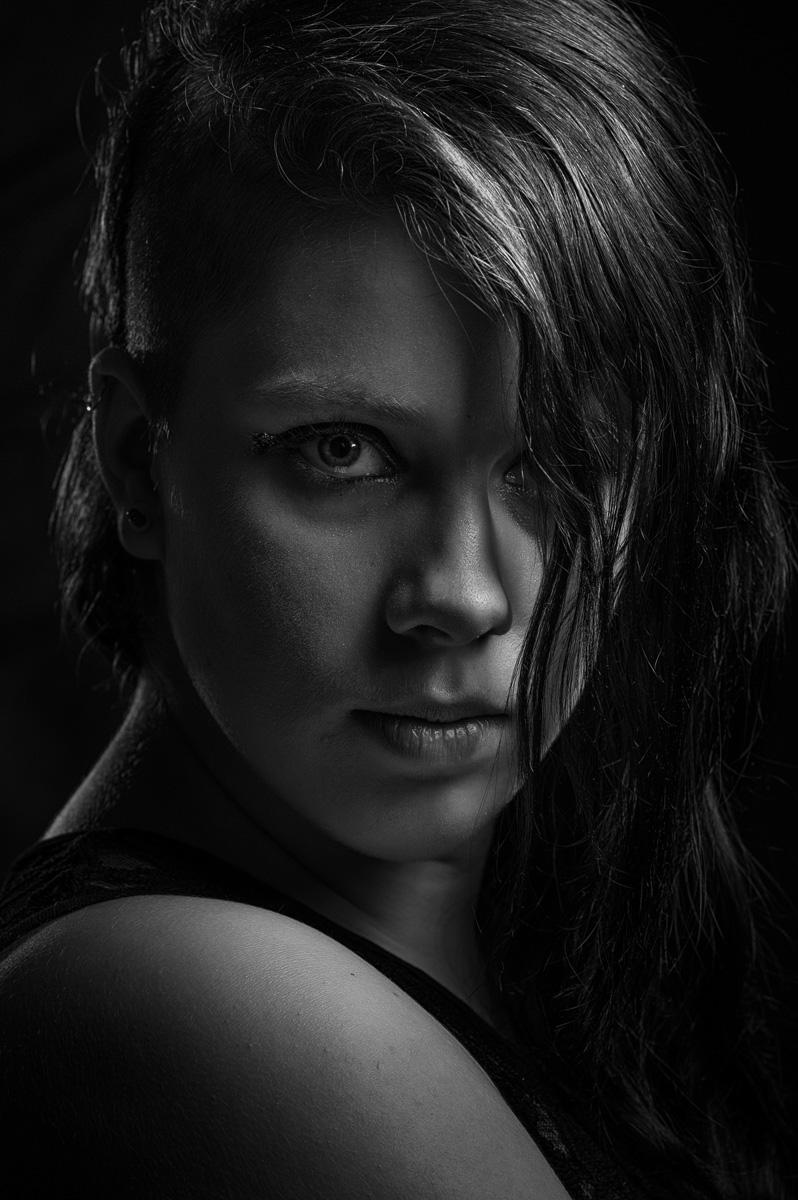 (Yes I know this one isn't actually in black and white….)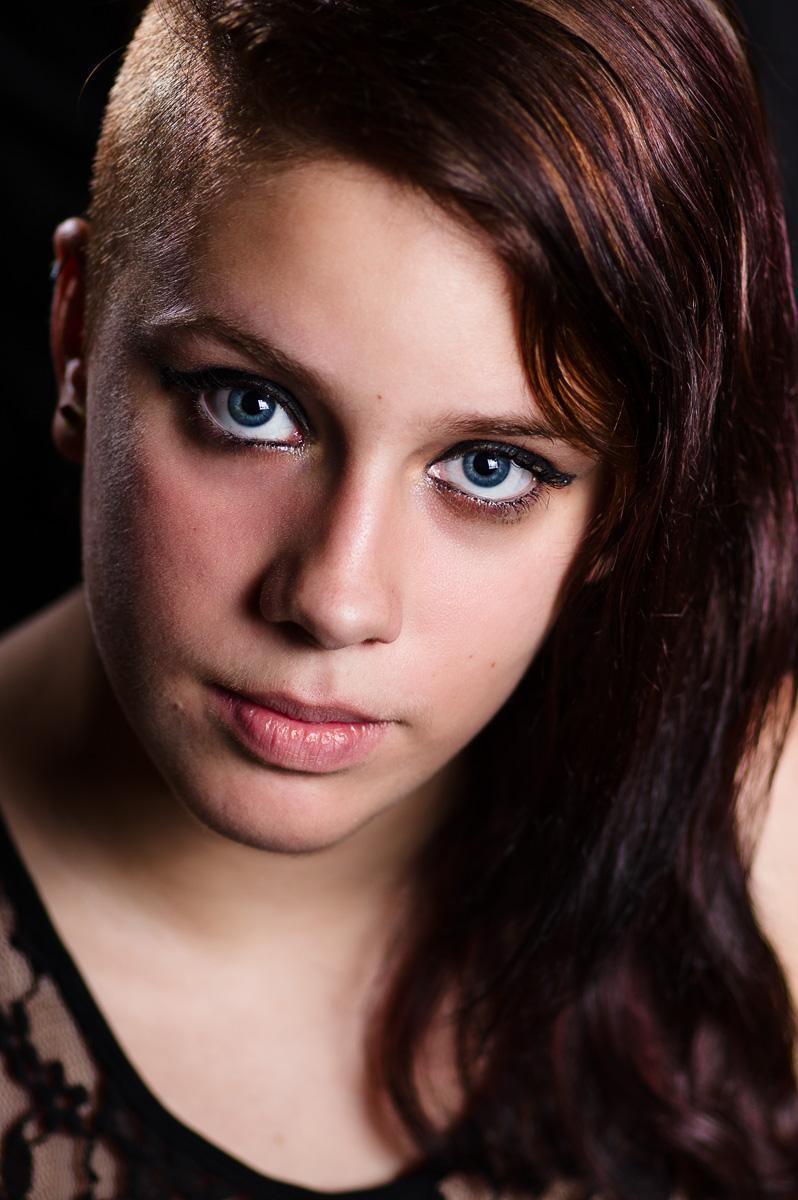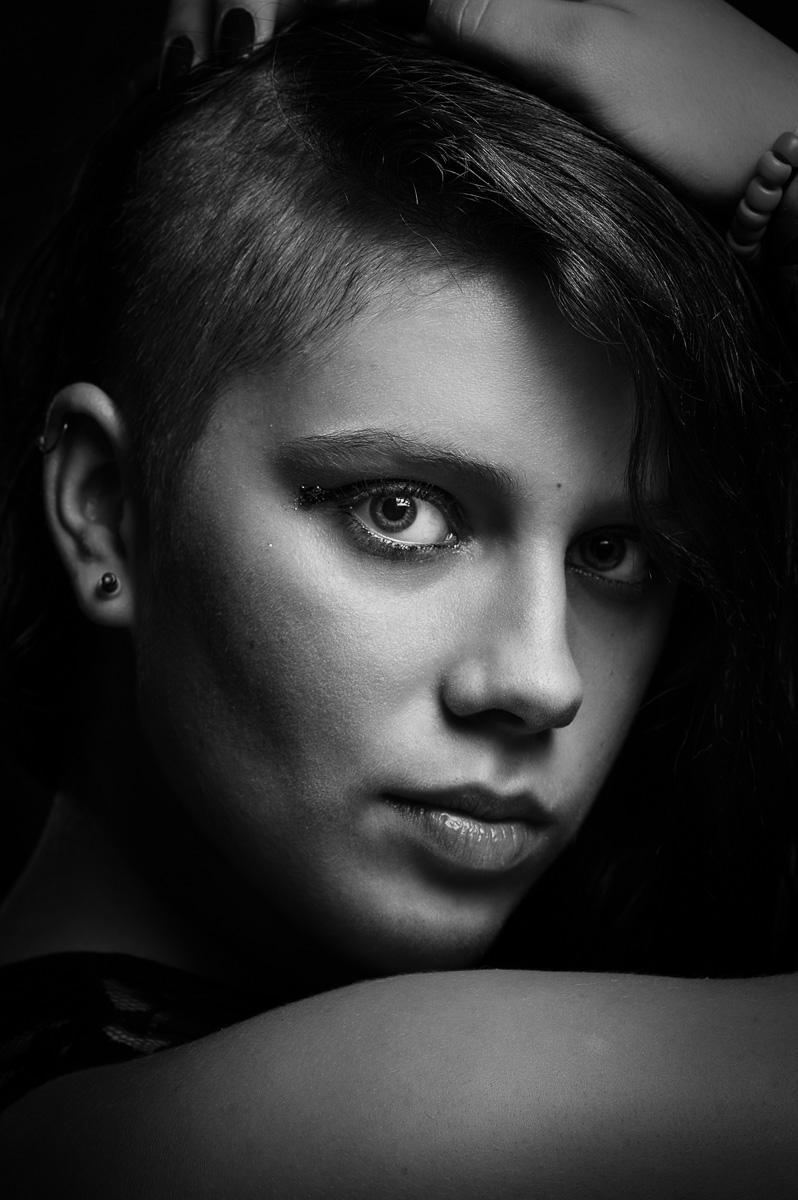 The shots were done in a hallway in her tiny little apartment.  I just had a black background setup and we decided to do very dramatic shots, with the intention of turning them all (or mostly) black and white.  The shoot with (mostly) great.  Angel took direction well and had some cool ideas of her own, and don't think that those piercing blue eyes are some sort of photoshop magic… nope, they were right there in the room staring deep into my soul….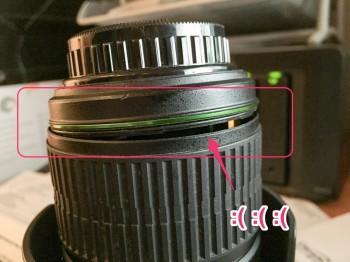 Now I say the shoot went "mostly" great because it cost me $173.  See in a moment of complete and utter stupidity I put my camera down on the arm of the couch to reach up and change my light stand, and before I had a chance to react to an "eep" from Angel, I heard the sickening "crunch" of expensive electronics landing on not-nearly-soft-enough carpet.  I picked up my camera and favourite lens to see it looking like this (I've used Skitch to draw attention to the problem area).
Luckily I had another lens with me that worked great, and luckily I was able to get the lens fixed up as good as new for about 1/10th the cost of a brand new lens.  A lesson was learned though… beware of couches and electronics!