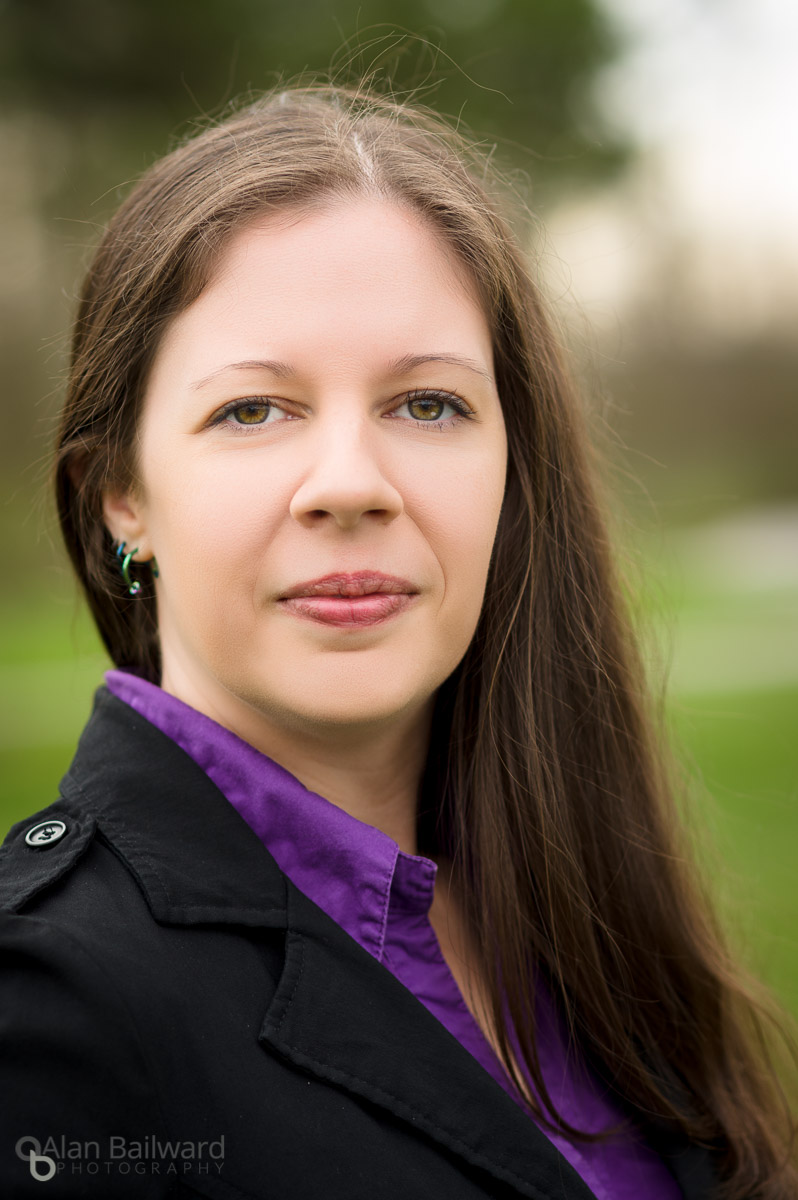 I've known Krysta for a while, we shot several times together and she's always a blast to work with.  I called her up a couple of weeks ago to help me work on some new lighting techniques.  I'd come across two interesting ways to do lighting and I really wanted to play around with them.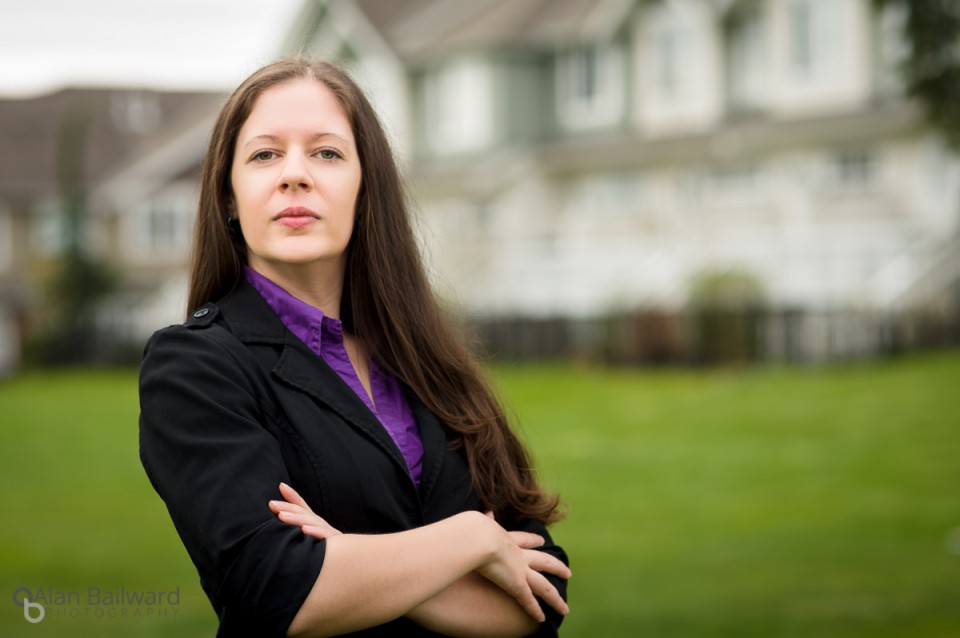 Sadly, none of the photos in this post are using anything but natural light and a reflector!  It did not go well.  Both were utter failures through the fault of the execution on my side (or maybe the instructions weren't as clear as they should have been, or the authors embellished a little as to what else they did to get it done, and it wasn't as easy as "put this here, put that there, and boom, amazing portrait lighting."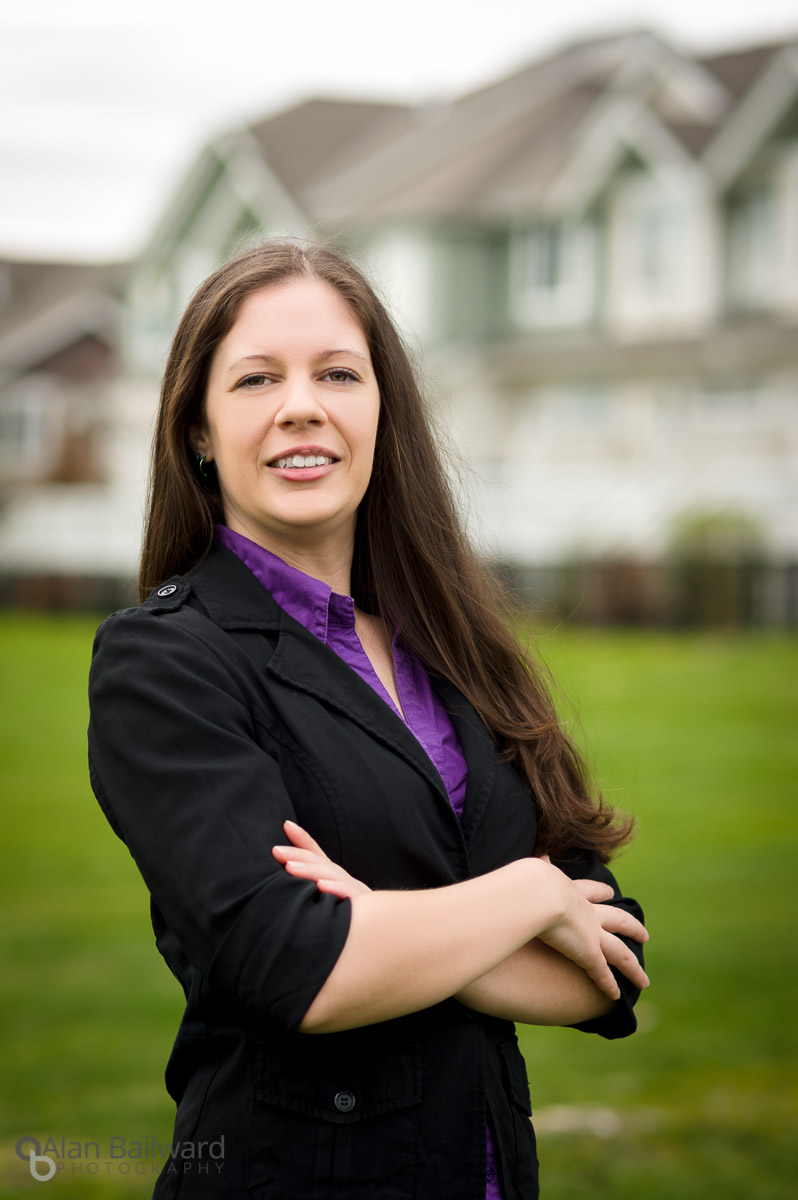 Either way, after no success with the second method, though some of that was due to outdoor wind and my lights deciding that they had no interest in firing for me properly, I said a few naughty words and then "ok, lets just take some photos."  Krysta is a realtor and thought something professional to use would work, so in a lovely little park in Langley as the background, with some nice houses behind her, we got a few great shots that I'm happy to share!