n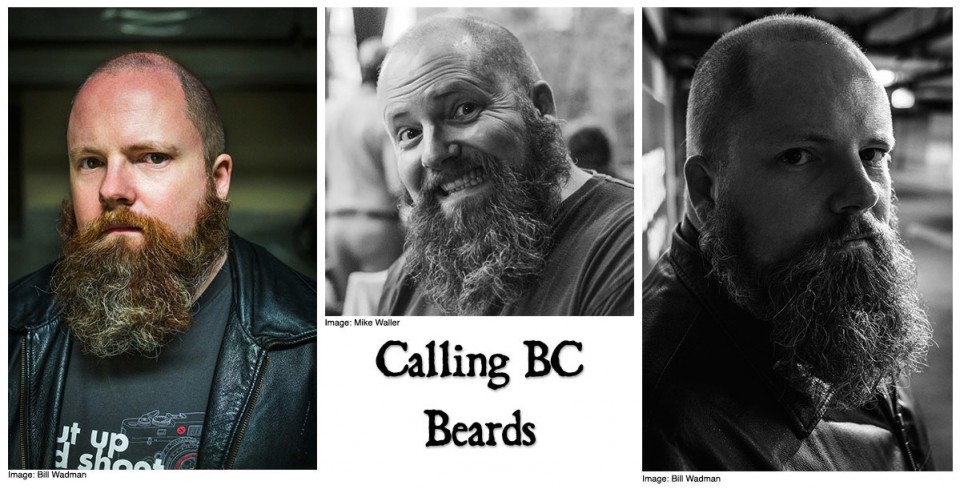 As you may have seen, I'm a huge fan of a big, glorious beard.
Hold on, that sounded weird.
I love big, beautiful beards.
Nope, still weird.
How about this. Last week a great photographer in his own right, Derrick Wess (website, Facebook page) asked me if I would be a subject of his 'Beard' series. Only downside was that he lives just outside of London, which is a bit far for me to travel. So I thought to myself, "why don't I do my own beard series instead?"
So that's what this is. During the month of September I'm going to shoot photos of as many beards as I can. So if you or someone you know has a great beard, or know someone who you think might like a cool picture to use for their social media in exchange for a bit of time with me to get their photo made, head over to the Contact Page and send me a message. Or email me directly at alan@bailwardphotography.com with the subject "BC Beards" so I know it's for this project.   Please make sure that you include where you are located and a phone number or email address so I can get a hold of you.
The only conditions are you need to be within travelling distance of Mission, BC, so anywhere around the Lower Mainland, from Chilliwack to Vancouver, or into Washington in the Sumas or Bellingham area (or willing to travel).
In exchange for about a half hour of your time, and use of a photo of you for my project online, you'll get a couple of fully edited images of you and your beard for use online.