I work with Amy, and when she got a new hair colour (moving into the va-va-voom red from the pastel look she had before), I had to say "come to my studio and we'll take some fun photos of the new hair.  So she did, and we did, and here are some of the images.
It was a fun time, relaxed and easy, and we alternated between inside and a few shots outside on the deck with the evergreens in the backyard as a backdrop.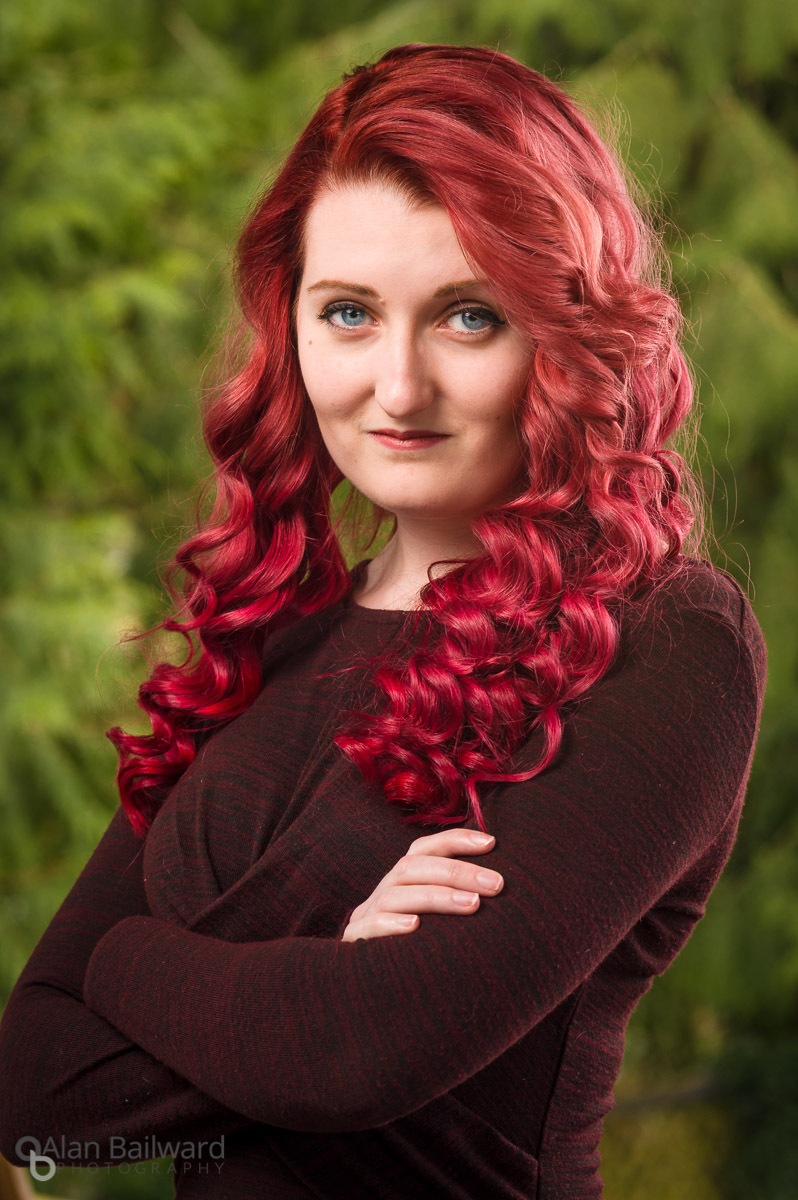 If you're interested in some relaxed and beautiful portraits like these, contact me and set up a portrait session!