The Pentax FA 31/1.8 Limited
I have a confession to make. While I trumpet the truth of "buying more gear won't make you a better photographer," and I do truly believe it, secretly I'm a slithering ball of lust for new gear. I know in my heart that that new lens, camera, or bit of lighting gear isn't going to matter a bit when it comes to creating photos that impact the viewers, create emotional connections with my wedding clients, or just plain make people's hearts jump for joy…. but oh my goodness they're so SHINY!
Ahem.
So I recently purchased one of the "Three Amigos" of the Pentax FA Limited series the FA 31/1.8 Limited. These lenses are semi-legendary in their construction and sharpness (even by mainstream media who don't normally look at the Pentax side of the world), with the 31 bring known for its great bokeh. Through chance, scheming and a forgiving wife and bank account it is mine.
I don't have a fancy test lab or sharpness charts or ant of that, so I relied on my own unscientific method, the "lets take it out for a spin" test suite.
Pentax FA 31mm/1.8 Test Images
First up was a wander along the dyke in Maple Ridge near Jerry Sulina Park on the north side of Maple Ridge. High noon isn't the best time for photos, but you work with what you can.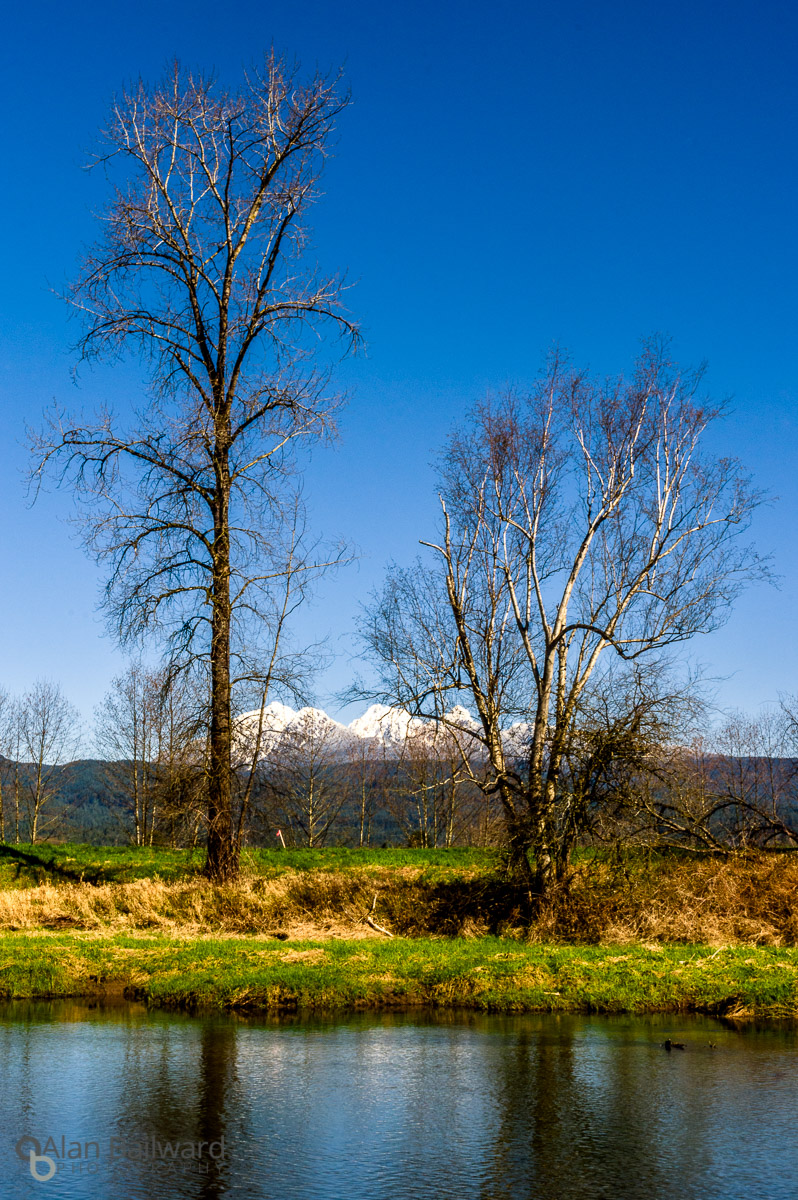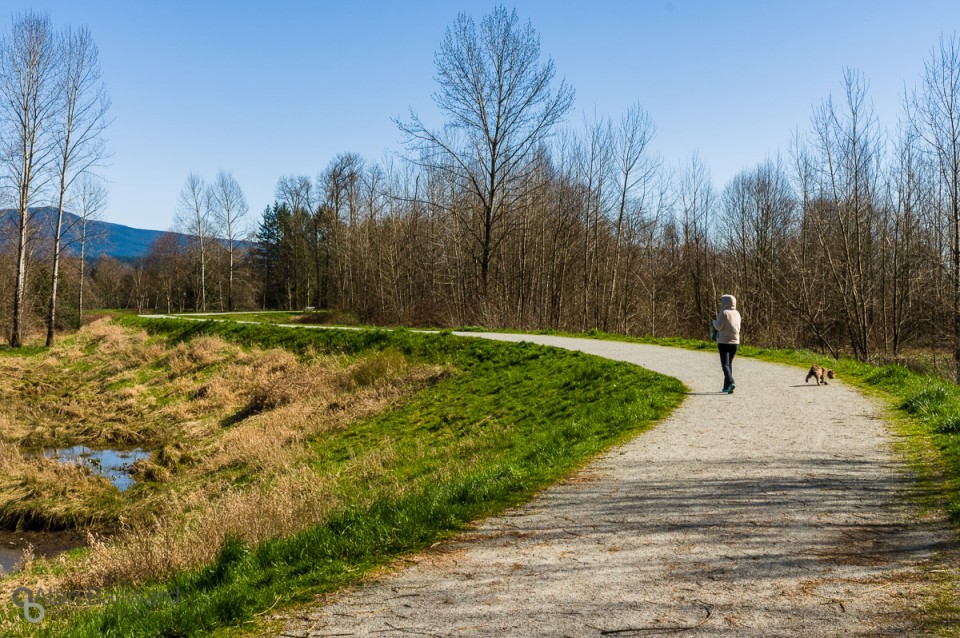 I particularly like this shot using the sun for back lighting.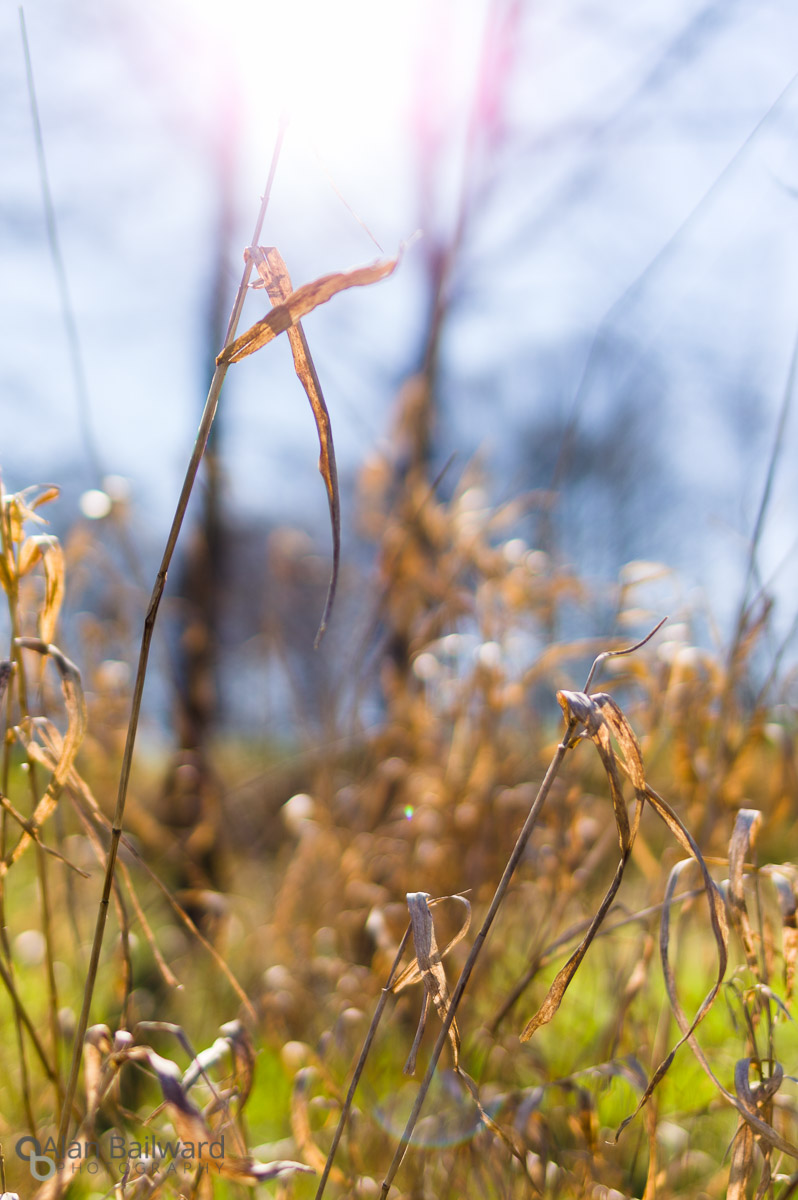 Next up was some time near my day job near the Golden Ears Bridge. We have some great cherry trees in the property, and I wanted to see how a shallow (and deeper) depth of field work work. Again using back lighting in some of the shots, just for fun.
And a random dog (named "Lilo").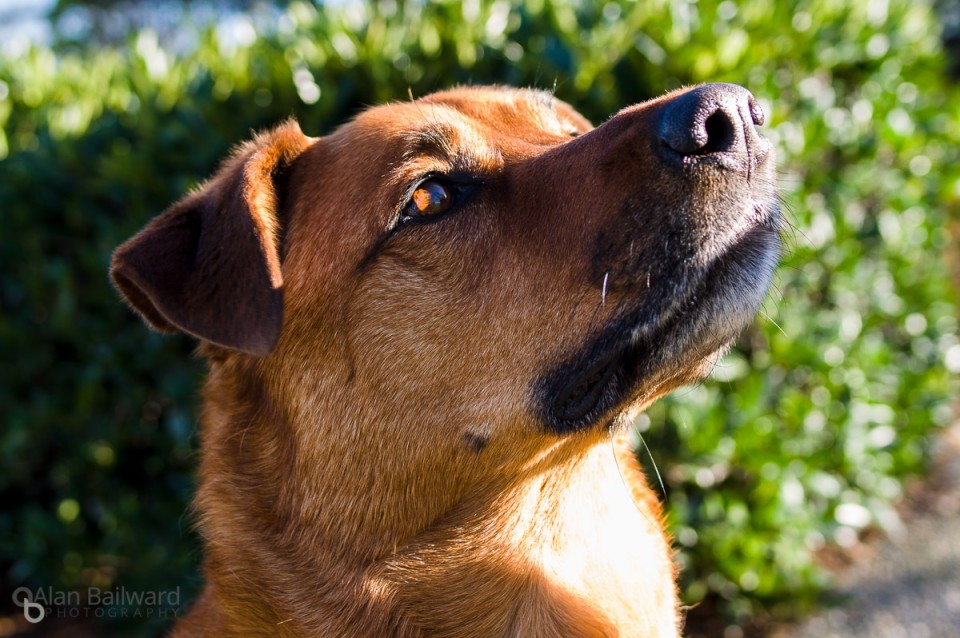 Last but not least I was out that evening to Abbotsford where I met up with my buddy Monte, fellow photographer and owner of Studio Rouge. While I was waiting for him to get ready so we could get some excellent sushi over at Hana Sushi, I used the opportunity to get some photos of the setting sun down a nice little residential street.  Monte also had some lovely cherry trees and as the sun went a bit lower on the horizon, the moon showed it's face, and I played again with using the moon in the background and the cherry tree blossoms in the foreground to create some depth to the image.
This photo is basically right out of camera, it really did feel like something out of the summer of the 70s…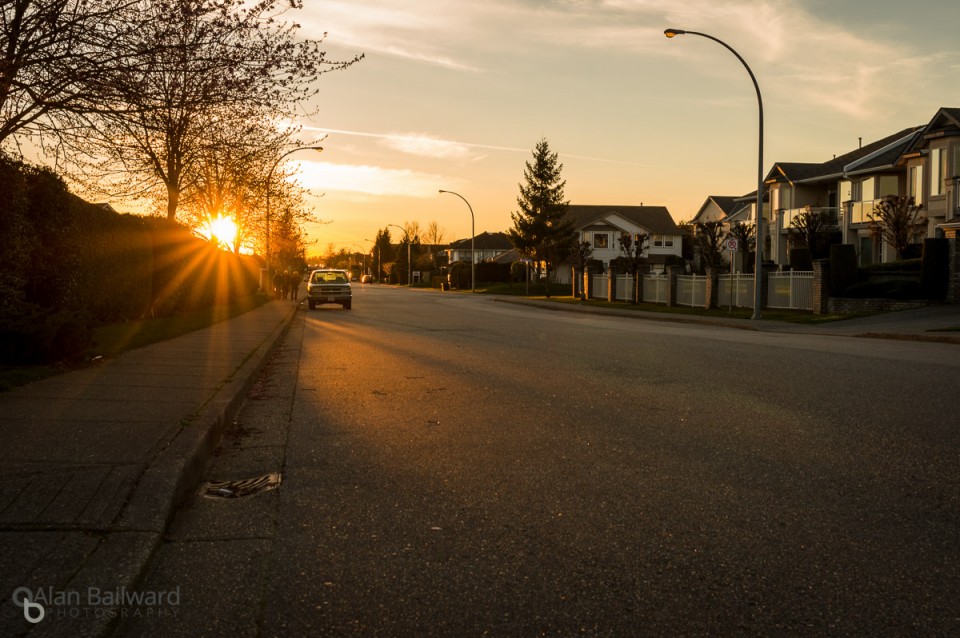 So my test results say, unsurprisingly, that I love this lens. It's not perfect, definitely wide open it's not as sharp as stopped down a bit, and there seems to be a bit of ghosting or chromatic aberration in certain situations (this was designed for film and not digital, so I think it is missing some of the fancy new "digital" coatings that the more modern lenses have), but the sharpness, great bokeh, speed and great field of view, along with of course the high quality construction, more than make up for those minor things. I also know I'll love it even more when the Full Frame Pentax K-1 is released next month.
References