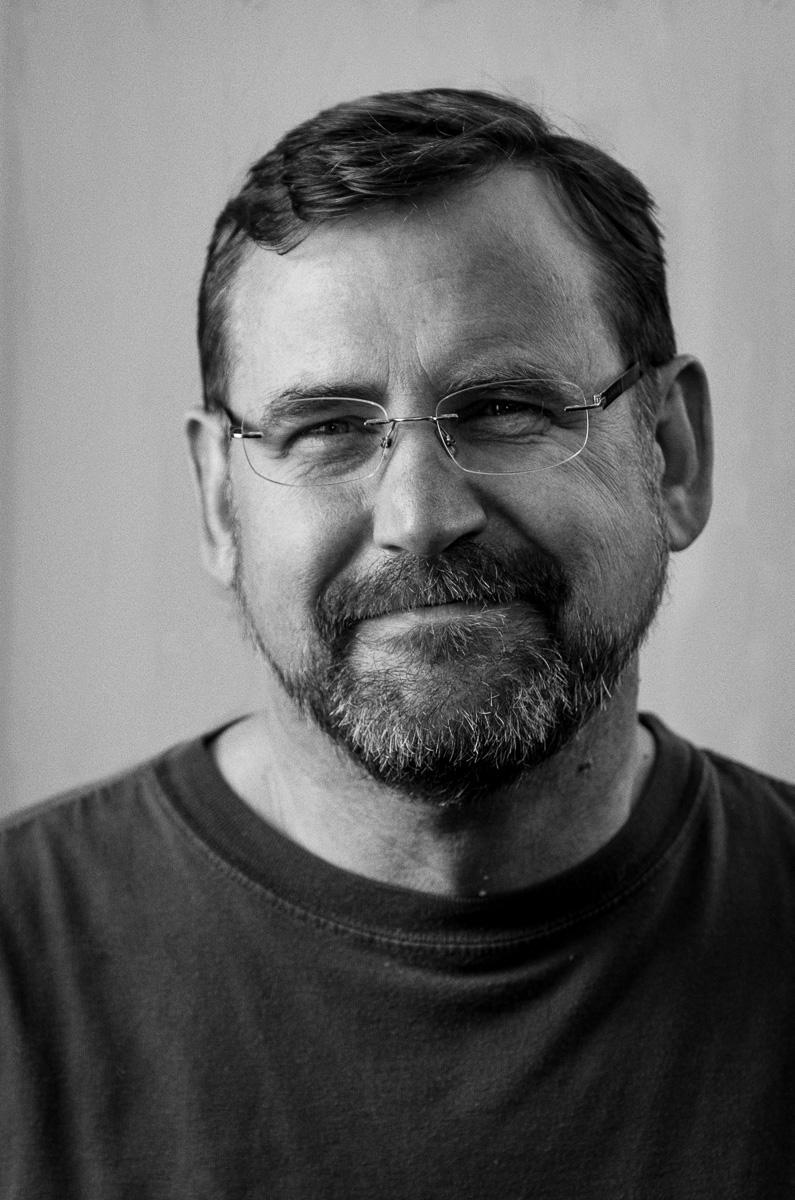 This is Steve, my dear cousin's husband, who is out visiting to bring his son out to University, which coincided nicely with other family visiting, which turned into a great opportunity for a family get-together. Amongst the (amazing) barbeque salmon, salads, cheeses, great time catching up with family, I grabbed Steve and his son (to act as a VAL, or Voice Activated Lightstand) and stepped around the corner with a small soft box and took a few quick pictures.  Steve's an awesome guy who works as a secret agent for the government, and looks as awesome as he is in real life.
This is the first in the series of beard portraits I talked about a couple of weeks ago, and I'll be adding to it in the next month or so.  Keep an eye here for more!
I'd be remiss if I didn't thank Derrick Wess for the inspiration and r/beards on reddit for the continued reinforcement that beards are awesome.
Techie details:
1/160 @ f/3.5 ISO 200 on a 50-135mm/2.8 at 85mm
Single strobe in a softbox at the "standard" 45/45 at (I think) 1/16 power
Basic correction and lighting in lightroom, black and white editing in Nik's Silver Efex Pro