A shoot with Prada West – musician and hip hop artist from Surrey, BC- in my home studio.  For this shoot I wanted to emphasize him a bit more.  Prada is, shall we say, "cut like a mofo", and it's hard to get a guy who looks like this in front of the camera and not shoot a bit to emphasize his muscles.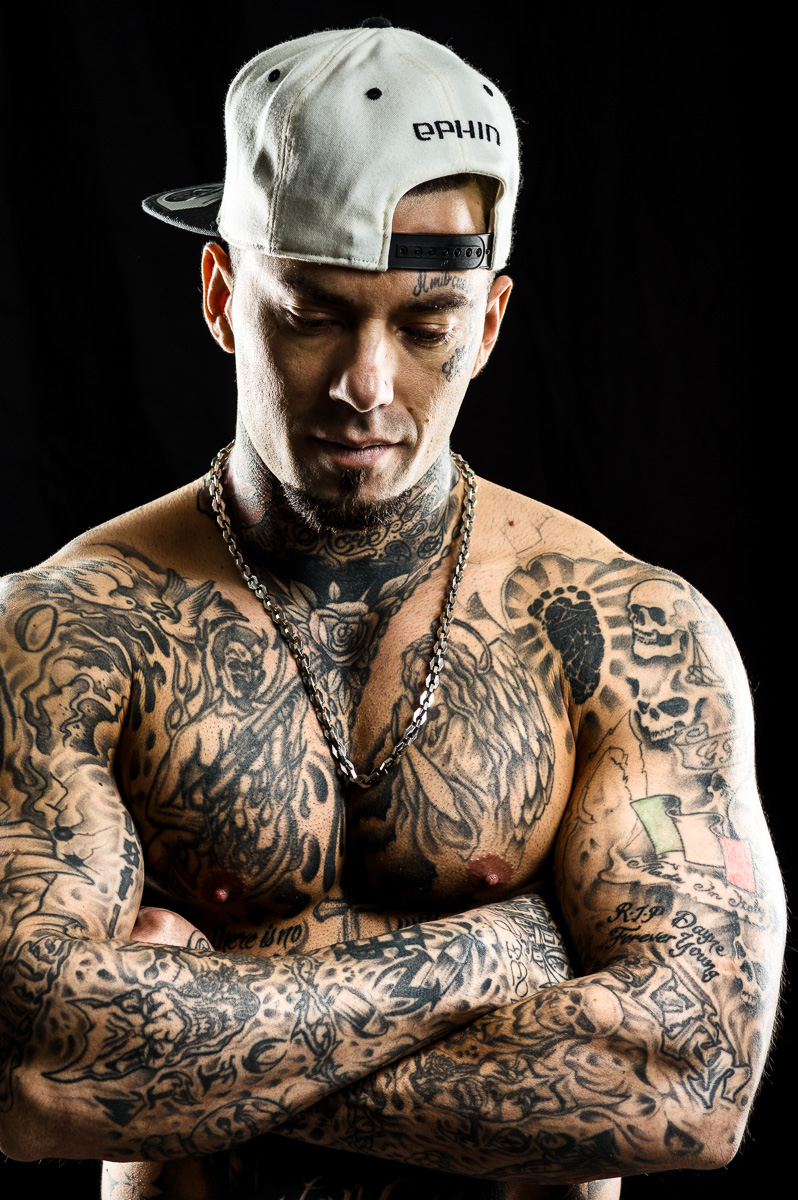 The lighting setup was fairly simple.  First I had to move the kitchen table, then set up a simple black background.  Then using two ePhoto 10×36″ strip boxes, with grids on them, one on either side, giving definition to his muscles, and a 24″ soft box to give some on-axis fill.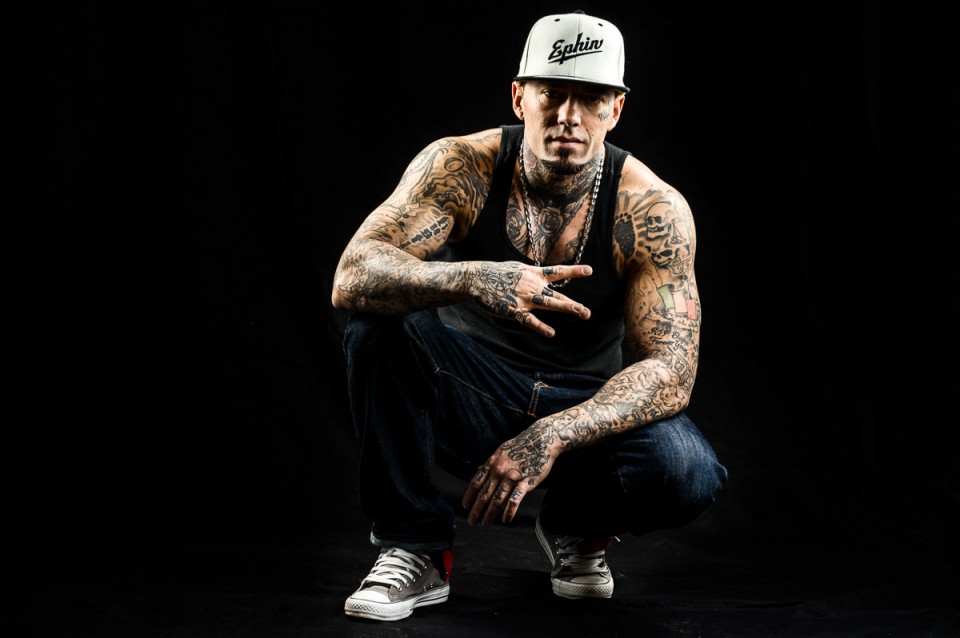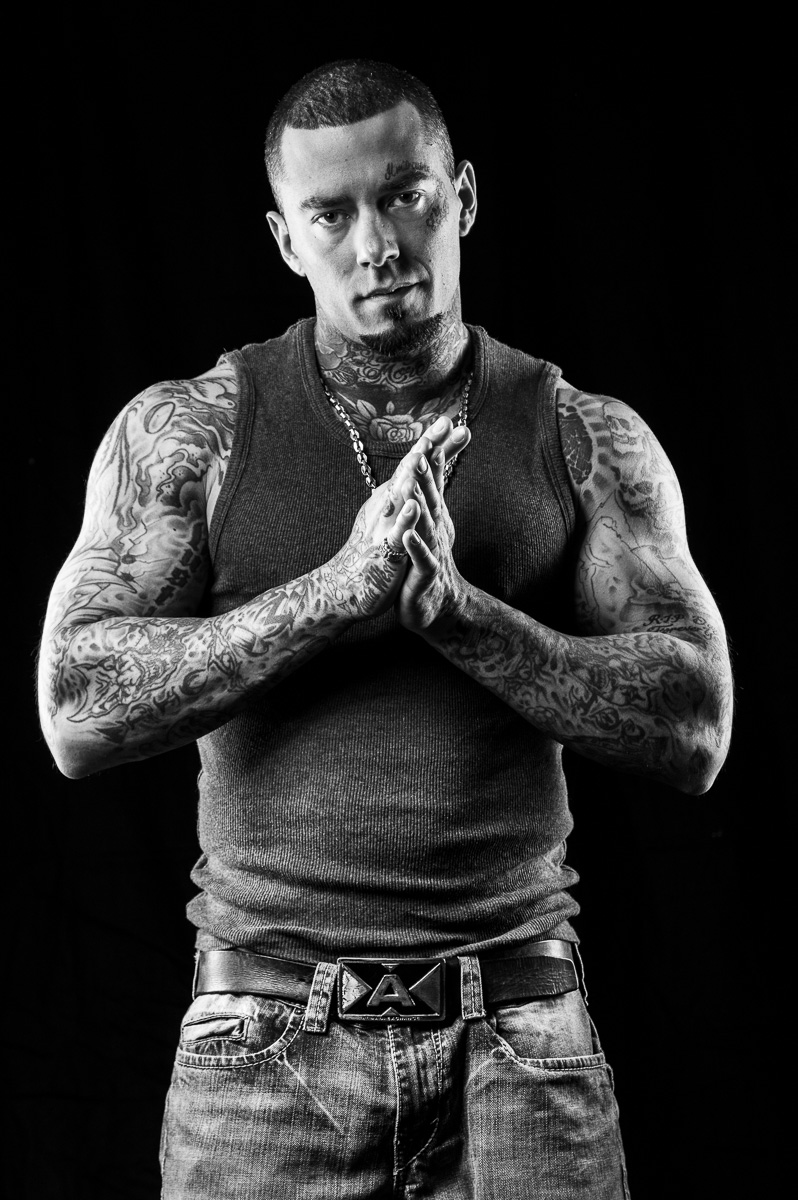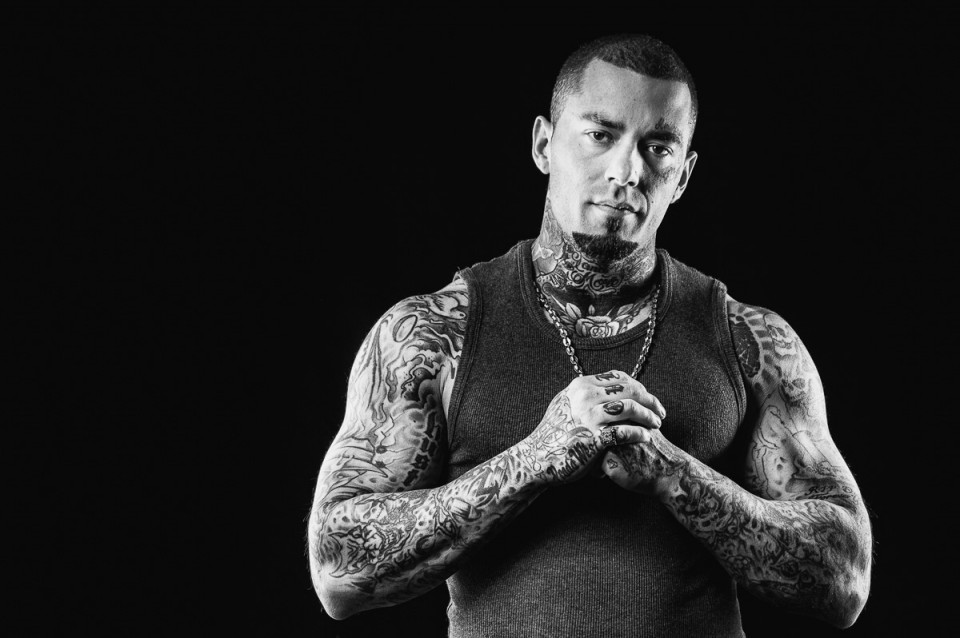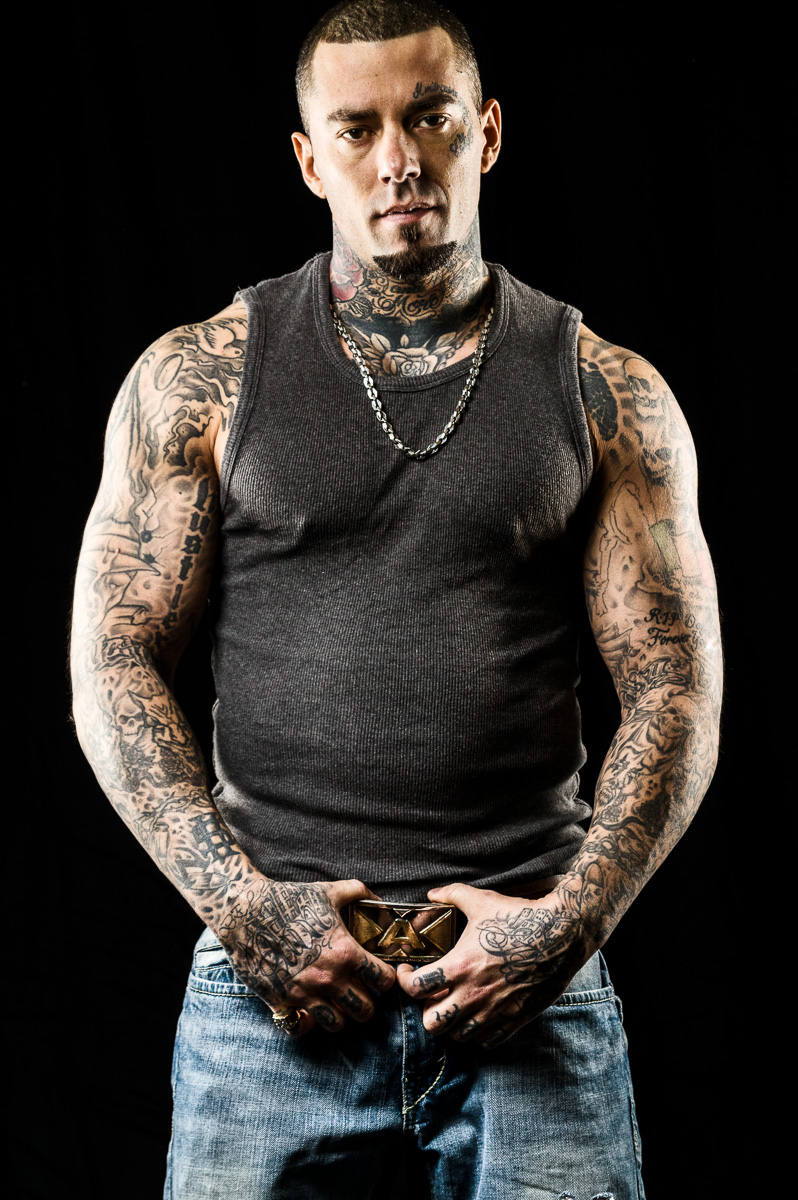 Post processing was fairly simple, a bit of clarity and "pop", and I converted a few of the photos into black and white in Silver FX Pro.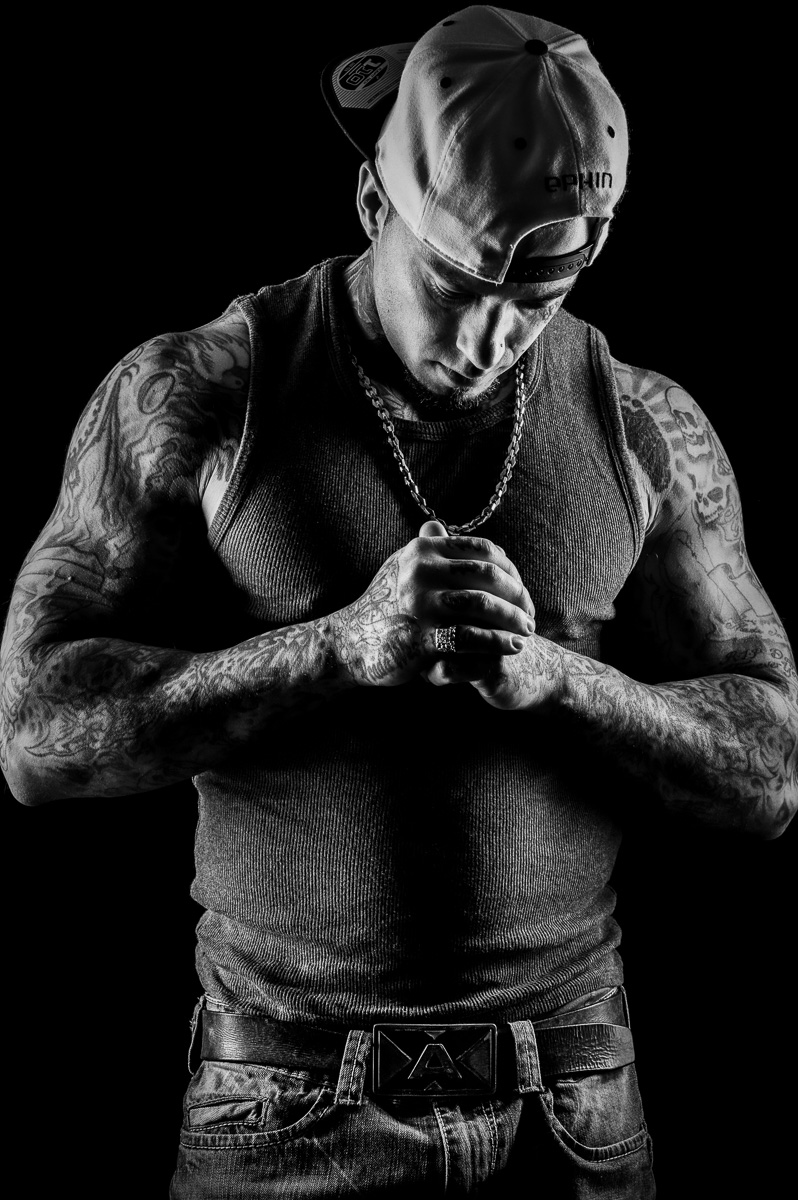 Prada is still one of the coolest (and nicest) guys I know.  Definitely check out his website and YouTube channel for great hip hop music from this local Surrey BC rap artist.