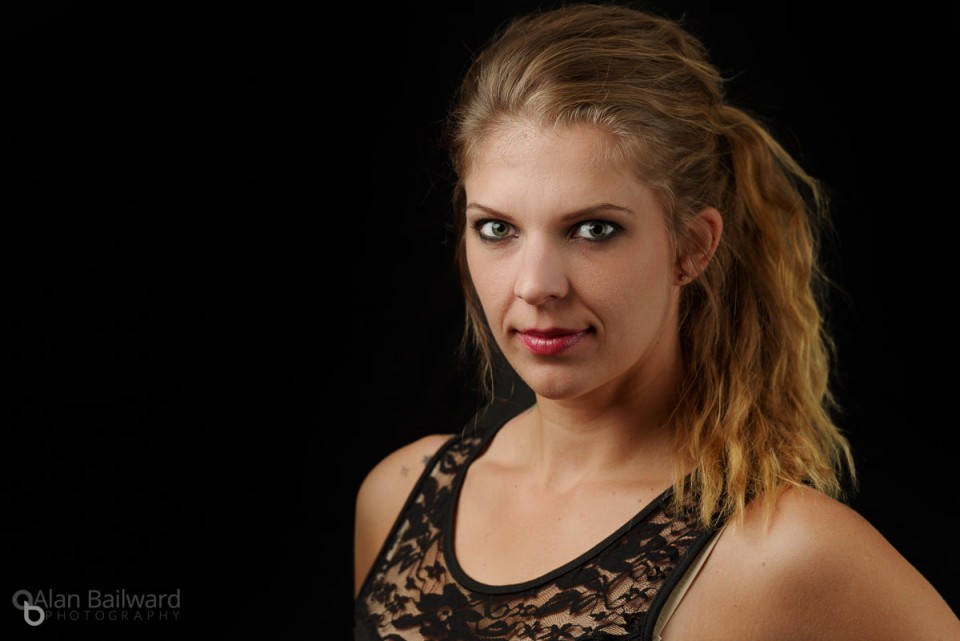 Got to shoot some headshots of the awesome Brittnie Rae this past week.  Brittnie is a Vancouver actress who needed some new headshots for her evolving look (not that she's changing that much, but hair gets longer and changes colour, piercings are put in or taken out, that sort of thing).  Obviously, Brittnie was fabulous at the shoot.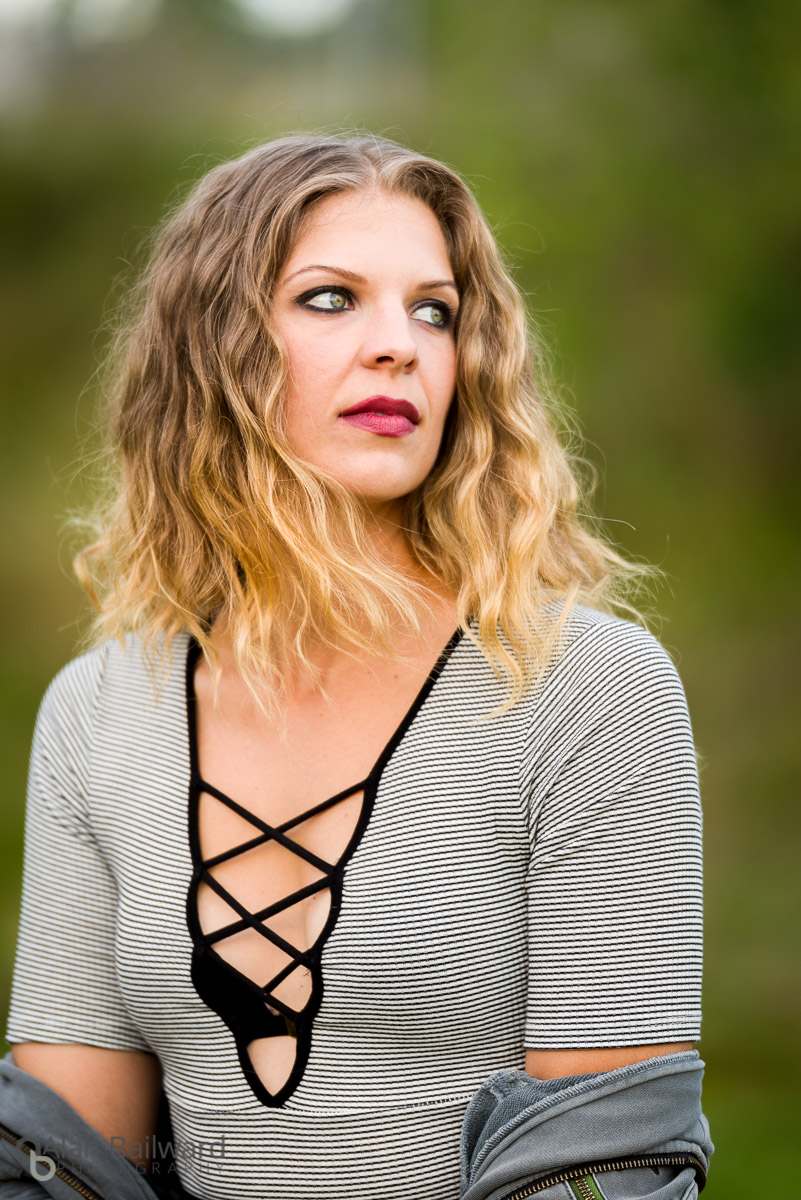 We started out at the local school.  Not bad, gorgeous light, but due to just bad timing the entire school was there on the back field for a track day or something!
So what to do?  Well, part of what I was doing at the shoot was playing with some new gear (the new Pentax 70-200/2.8), so I backed up as far as I could, set the aperture to 2.8 and zoomed to 200.  Notice how the background is completely blurred?  Can't tell there's 200 kids somewhere behind her playing soccer (well, maybe they were more to the right of her and she's actually in front of a grassy hill, but you get my point!).
Next stop was the harbour, which had some great locations, but we had to deal with rapidly losing the light.  Sadly the glorious, religion-inducing sunset we had hoped for wasn't coming, and it was more of a "meh, sure, have a little orange in the sky, but not too much" sunset.  Still, the light was great on her and again, the 70-200 did well here.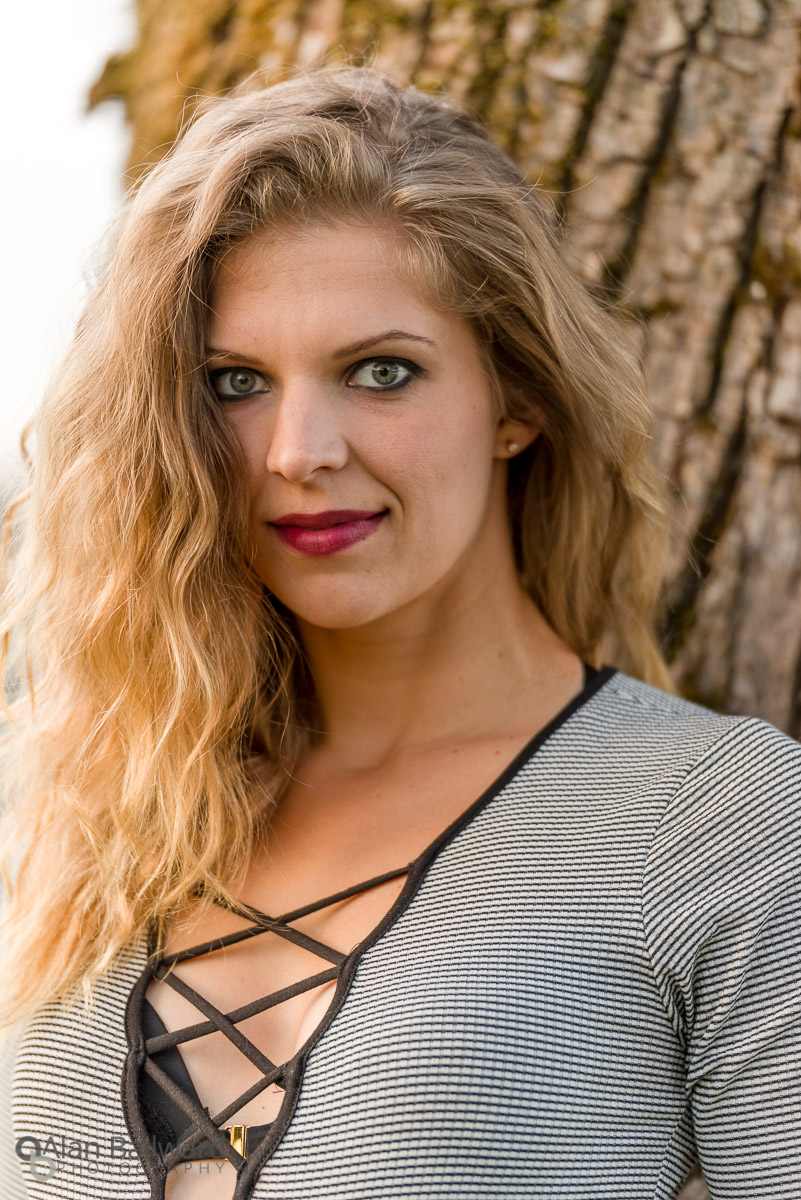 Done with the outdoor stuff, we headed to the studio.  Or an apartment anyway.  Here's the setup photo:
Lets ignore the bathroom in the background for a second.  The setup is using a simple 5×7′ reversible background.  The main light is a 30″ Octagon soft box from Neewer, which I'm really starting to fall in love with.  Great light, just a bit unwieldy to carry around (and way more unwieldy to take apart and put back together, but it does fit in my car's backseat all put together).  Backlight was provided by a Godox 24″ soft box.  That's about it.  Main light for drama, a bit of rim light from the soft box, and boom, we get this:
Because of the small space I got a fair amount of spill on the background, which sucked, but I didn't have another 5 or 8 feet to back up to eliminate that, so a bit of work in Photoshop turned it from muddy grey to black.  Definitely this is one of the disadvantages working without a studio.
Last but not least one of B's favourite creatures in the world jumped up and had to have his place in the sun with her.  Love this shot of these two!