It is the time of ghouls and ghosts and of course the yearly Vancouver Zombie Walk was upon us last weekend.  This is the time when people go crazy with awesome makeup and prosthetics to transform themselves into some of the creepiest (and gooiest) zombies I've ever seen.  My buddy and cohort Jeff from Three Photos Photography was out with me for the day, and after a long day of running about, and we ended up meeting a couple of my friends (DJ and Jess) who were going out to the walk already and they caught a ride with us downtown (my first question was 'how gushy are you guys?').  The day ended with a few hours of  hanging out at the Vancouver Art Gallery for some zombie craziness!
Here are some of the standout shots.  You can see more in my album on Flickr.
DJ and Jess have never looked better.
Jeff about to be chewed on.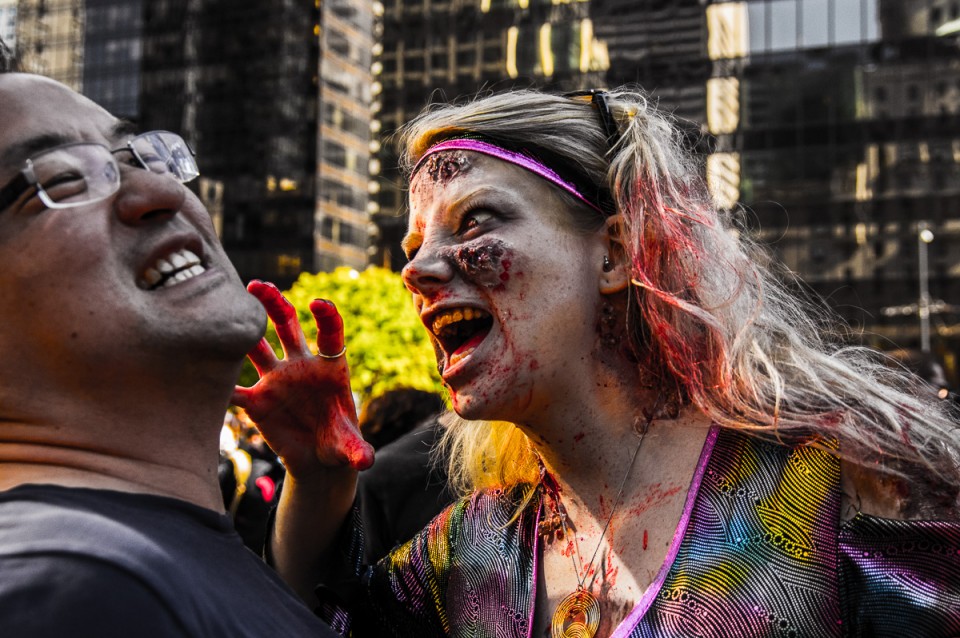 Remember the model Bry Jensen?  She was there too!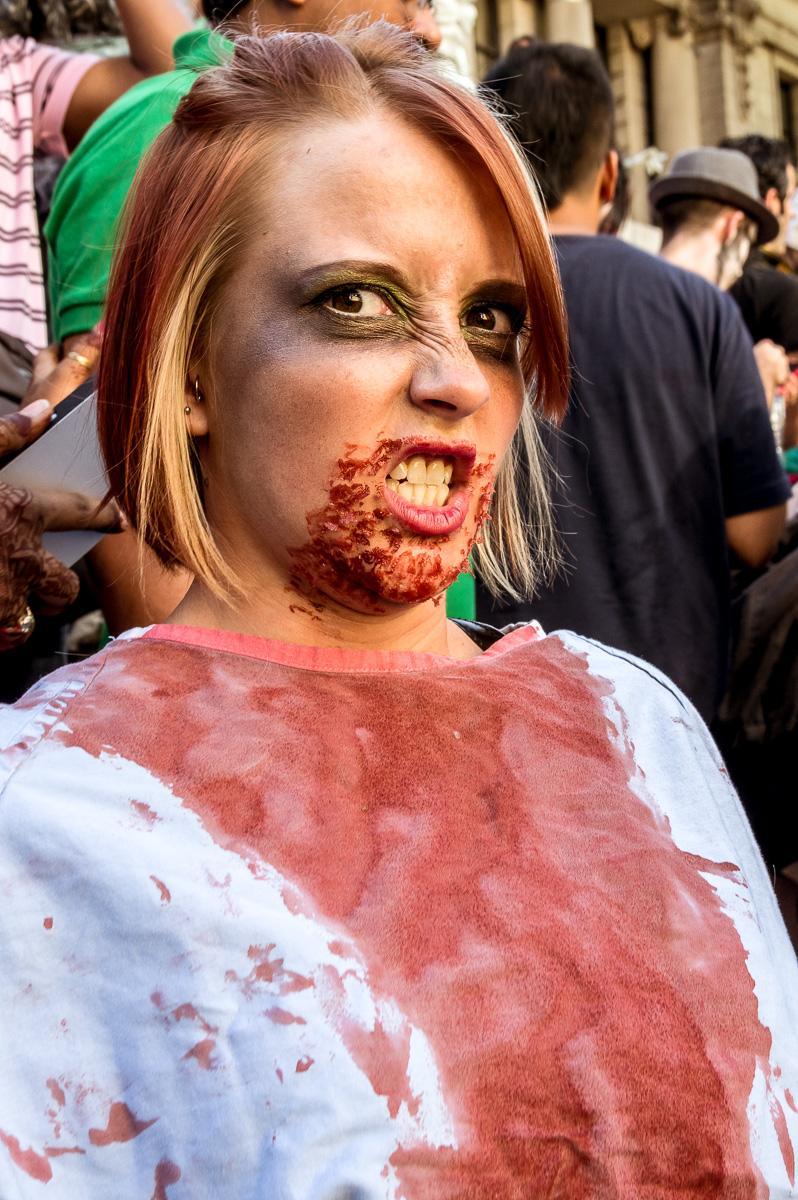 Some other notable dignitaries that were there: Zombie Jesus, a guy from Starbucks and this spectacular Spartan Warrior.
Like I said, head over and check out the full Zombie Walk gallery on Flickr.